4 ton Steam Boiler and Thermic Oil Heater for Fish Meal Factory
2 sets gas fired steam boiler and 2 sets gas fired thermal oil heater for China famous fish meal factory. The boilers has running well for 5 years, Our after-sale engineer Mr. Gao went to do burner maintence a few days ago.
Steam Boiler Model: WNS4-1.25-Q, 4 ton steam boiler
Thermal Oil Boiler Model: YY(Q)W1400 & YY(Q)W700, 1400kw gas thermic fluid heater
Application: gas boiler for fish meal processing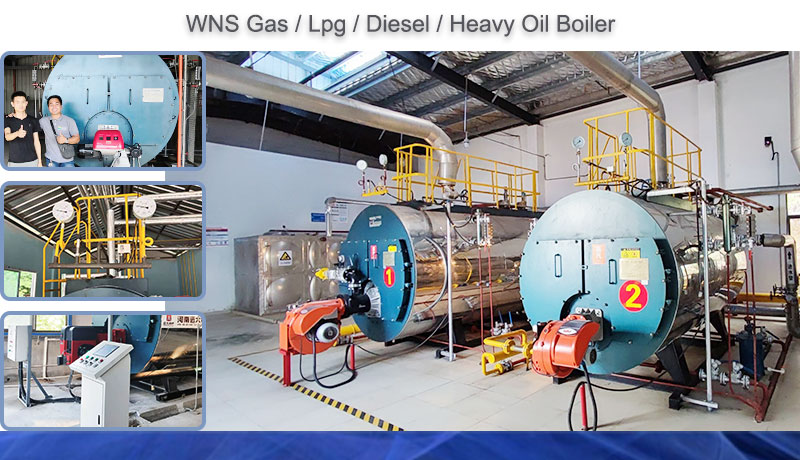 Leave Message
If you have any suggestions about our products, please leave a message, we will reply within 24 hours. Thanks for your support.