This 4 ton wns 4-1.25-yq diesel oil fired(gas fired) steam boiler have been commissioned and successfully operated.

Boiler specifications: wns 4-1.25-yq
Boiler medium: to prodcue steam 4000kg/h
Project address: South Africa
Project industry: steam boiler for beverage production line
Boiler configuration: RIELLO diesel oil burner + PLC control panel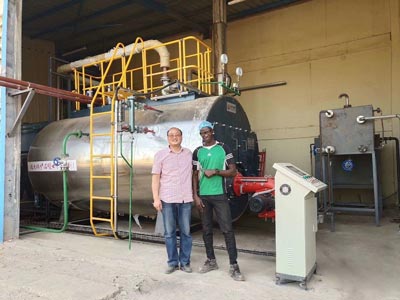 Thanks a lot for support and trust from Africa customers. Not only purchase the beverage industry boiler, but also entrusted us to purchase the supporting beverage production line equipment. Yuanda Boiler hopes to make progress with customers together;
Thanks a lot for the cooperation of Yuanda Boiler's after-sales service team who making the project run smoothly and put into production quickly.