-- YY(Q)W is a kind heating oil conduction boiler, meaning horizontal gas or oil fuel fired thermal oil heater. It can generate stable high temperature (up to 350℃) under low pressure, which is an ideal heat transfer industrial equipment. And independently developed high-matching PLC control system to release multiple linkages. Easy operation & ensure the equipment running 100% safety
-- Widely used for Chemical, Plastic, Textile, Dyeing, Plywood, Fiber, Rubber, Corrugated cardboard, Food, Fryer, Asphalt, Paint and automobile industry, and other drying coated substances etc
Advantages of gas oil thermal oil boiler:




---
1. 3-pass wet back structure, greatly increase the boiler efficiency, and avoid the boiler outside packing burned out for the high temperature
2. Double door for smoke box,easy inspection and maintenance; Explosion-Proof door, make sure safety
3. Designed inspection hole in the back
4. Fully PLC program automatic controller & touch screen display.
5. Protection devices such as circulation pumps/thermal oil flow meters to deal with emergencies such as power outages
6. 100% safety with 5 Levels Interlock Control. Super oil temperature alarm, Low oil flow alarm, Over Exaust temperature, System interlock
Characteristics:




---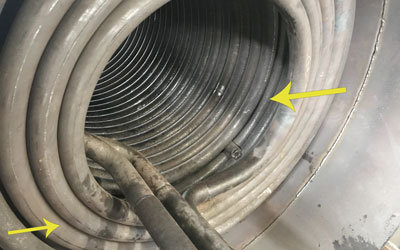 Oil Cover Fire Structure, Three layers Coil Pipes
1. Increase radiant heating area, the boiler thermal efficiency is higher; 2. Prevent the boiler shell from deforming under high temperature; 3.Compact coil tube, no gaps,ensuring the flue gas flow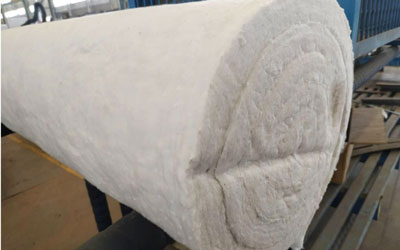 Double Layer 12cm Aluminum Silicate Insulation
We use double layer 12cm aluminum silicate insulation cotton, boiler surface temperature is not higher than 40 ℃, energy saving and high efficiency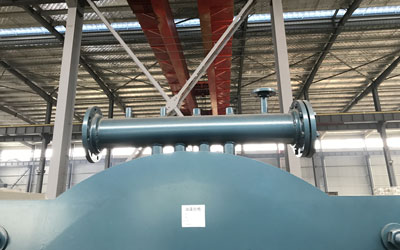 Outputting oil tank external design
Prevent oil carbonization and avoid accidents, and easy for maintenance. Ensure the oil heater lifespan.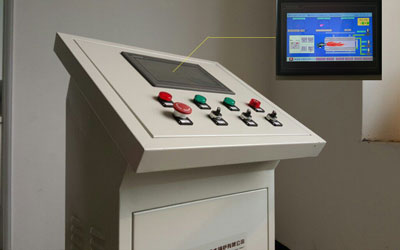 Intelligent Monitoring, 100% Safe Running
PLC control, automatic data collection analysis system, over oil temperature/over smoke temperature/low flow alarm
Related Thermal Fluid Boilers:




---
YLW Coal/wood/biomass type thermal oil boiler, countercurrent heat transfer process, "α" flue gas. Design different furnace & grate according different fuel, Anti-blocking serpentine tube design + inspection door + fixed rotary sootblower. YGL vertical type oil boiler to save boiler space.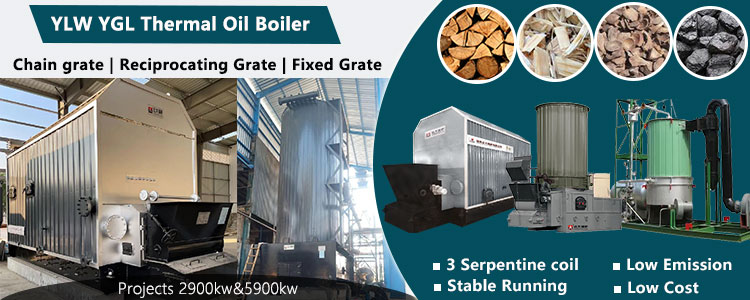 Electric type thermal oil heater, it's a easy movable machine, put into use quickly once connect power supply, no fuel arrangement, clean energy power and full-automtic operation. If the electricity price is cheap, or the local market has strict emissions, electric boilers are the first choice.