YUANDA YDF series waste incinerator adopts the most advanced incineration technologies of primary pyrolysis gasification + co-firing of surrounding wind + two-stage incineration + burndown treatment. No smoke, no smell, no pollution with CE ISO and environmental certifications. It's a perfect waste treatment for various hospital, enterprises, animal breeding farms, slaughter houses and other commercial centers...
Advantages:




---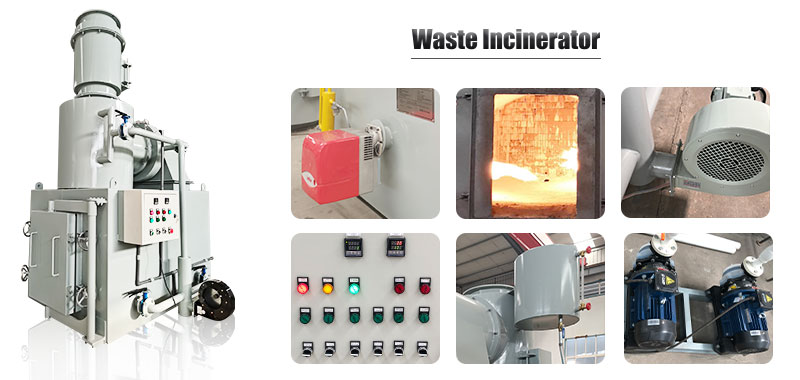 1. Smokeless & odorless & Eco-friendly
Adopting gasification pyrolysis technology + two-stage mixed-burning technology, and fully enclosed burning, also adopts emission control technologies, such as wet scrubbers, filters, or other flue gas purification system to ensure compliance with environmental regulations.
2. Easy operation, full automatically
It has complete full automatically control function, is safe and steady, and guarantees one worker can operate it easily.
3. Long lifetime, easy installation
Incinerator proper will be well-debugged when shipping, only need on-site flange connection.
4. Low cost, save fuel
When the temperature of the frst combustion chamber reachesthe set temperature,the burner is automatically shut down andthe residual temperature is used for incineration.
5. 100% imported Italy branded burner
Stable operation, low failure rate.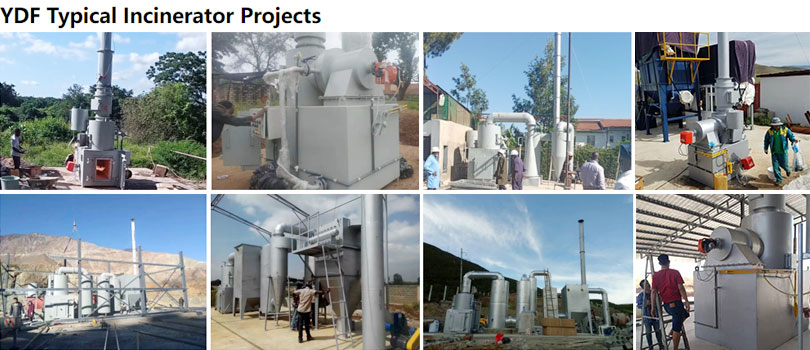 Related Waste Incinerators:




---
-- Moveable furnace bed incinerator
-- Top-open auto incinerator
-- Containerized incinerator/Mobile incinerator with wheel
-- Incinerator with water-cooled venturi dedusting